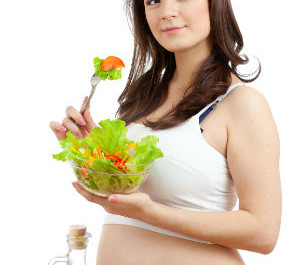 Fertility Enhancing Foods for Both Men and Women
Are you getting enough of the right foods to help you conceive? According to Fertility Associates your lifestyle can help enhance your fertility and the chance of conceiving (see report here). Not consuming enough food can negatively affect fertility, and eating too much can have the same negative impact. However, the idea of getting enough leafy vegetables, whole grains and the right sources of protein still apply. But, you may be wondering what you, specifically can eat to increase your fertility.
Fertility Boosting Foods for Women
If you're looking to increase your fertility, add more cauliflower and egg yolks to your diet. These two foods contain choline, a nutrient that's hard to find in most vitamins, and serves the important function of preventing birth defects and supporting brain function.
You should also try foods high in vitamin D, like fatty fish, and milk products. A Yale University study conducted on 67 infertile women showed that only 7% of them had normal vitamin D levels.
Bananas are also strong in increasing fertility as they contain vitamin B6. Vitamin B6 has the ability to help regulate hormones to make conception easier. Not having enough B6 can lead to irregular menstrual cycles and impaired egg development.
If you're looking for a fertility powerhouse look no further than shellfish, high in both zinc and vitamin B12, shellfish have the ability to strengthen the endometrium lining, and even can decrease the risk of miscarriage.
Foods that Enhance Fertility for Men
Citrus fruits are fantastic for men's fertility. The high concentration of vitamin C increases sperm count and motility. Infertile men that were given at least 1000 mg of vitamin C daily saw an increase in both of these attributes.
Oysters are a powerful fertility food for men as they contain zinc. If a man is deficient in zinc, it may lead to impotence. Zinc also benefits sperm development and function and increases production. If you're allergic to oysters, both sesame and celery seeds contain enough zinc for similar benefits.
Working as a good overall enhancer, Vitamin E is found in high concentrations in foods like almonds, spinach and plant based oils and works to protect sperm health and protect DNA.
Other great choices for men include avocados, spinach and kale. They have a particularly powerful punch of folate and support healthy chromosome and sperm development.
When looking to increase your fertility, try combinations of these foods in your favorite dishes. At best you reap all of the fertility benefits, and at worst, you get a tasty meal and more time with the one you love. There's nothing bad about that!