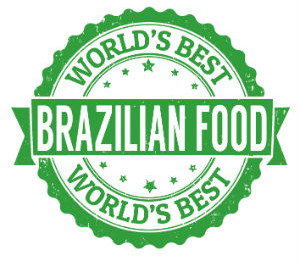 Popular Brazilian Foods To Savor
Brazil is more than just the host of one of the biggest events in sports today, the World Cup, it is also home to some very fine cuisine. This is a country with a rich melting pot of different cultures. From the Spanish, German and Portuguese immigrants to the vibrant native cultures of the region come some delicious dishes that must be savored at least once in a lifetime.
Brazilian Foods To Try
Coxinhas
These fried balls of chicken and dough are a finger food favorite. Filled with a creamy cheese called catupiry, they taste like a salty cheesy indulgence. Quick to cook and easy to prepare, these may become a household favorite.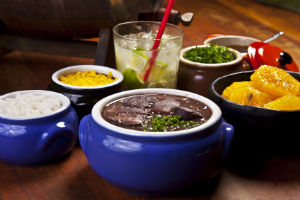 Feijao Tropeiro
A bean dish, these fried beans are a great main course. This is a simple but rich dish of fried pinto beans, scrambled eggs with roughly chopped bacon. Add freshly chopped green onion for extra crunch.
Pao de Queijo
Baked rolls infused with yet more cheese, these a great addition to family gatherings and holiday events. Made from a yeasty dough and salted cheeses, they are prepared much like any other roll.
Feijoada
A hearty black bean chili prepared with beef and Brazilian sausages, feiloada is a great twist on a familiar chili dish. This is a dish that can be as thick or as thin as the cook desired. Prepared with smoked, salted and fresh meats, it is packed with flavor.
Bolinho de Chuva
Imagine freshly fried buttermilk rolls dipped in cinnamon and sugar. This traditional treats are a fried dough that nearly everyone will enjoy eating. As they are simply spoonfuls of fried dough cooked quickly in a fry pan, nearly everyone will be happy to make them.
Bauru
A Brazilian take on the classic lunch sandwich. This easy lunch starts with a hollowed out loaf of French bread. It is filled with roasted beef, mozzarella cheese, pickled cucumbers and tomato. Then it is roasted until the bread is toasty and the cheese melted. Delicious.
Acaraje
A feast for seafood lovers, this dish is a deep fried delight made with black eyed peas, shrimp and caramelized onions. This popular street food is consumed happily by beach goers and those who wish they were enjoying a Brazilian beach.
Salpicao
A chicken salad worthy of an Inca king, this dish is delightfully flavored with raisins, apples and crisp red onion. The rich creamy sauce is made with sour cream and is layered with crispy fried shoestring French fries. Serve the salad cold layered with fresh hot crunchy fries for best effect.
Quindim
Brazilian flan, this sweet dessert is enhanced with fresh coconut flakes for a great twist on a South American treat. The mild and sweet flavor pairs perfectly with the spiced dishes of the region.