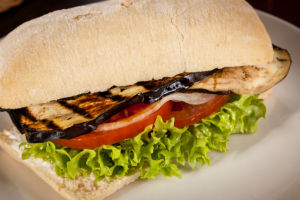 Vegetarian Summer Cooking Made Easy: 3 Vegetarian Dishes for Your Next Barbecue
One of the biggest misconceptions about barbecues and vegetarians is that there aren't many options for vegetarian summer cooking. The truth is, vegetarians enjoy barbecues too and there is a variety of tasty foods you can enjoy at the next family barbecue. Here are a few quick and easy vegetarian dishes that even your meat eating guests will enjoy.
Appetizers
Aubergines are excellent after they have been cooked on the grill and used as a spread for your favorite bread. Use a fork to pierce several holes in the aubergine, place it on the grill and cook until the inside is soft. Use a spoon to scoop out the inside and spread it on your favorite bread.
Main Course-Ka-bobs
Halloumi cheese is a firm cheese that doesn't melt when it is cooked, so it works great for ka-bobs and it tastes great when cooked over a grill. To make the ka-bobs, alternate cooked new potatoes and cubes of halloumi cheese. Cook over the barbecue until the potatoes and cheese are lightly browned on the outside and both are still soft on the inside.
Side Dish
There is a vast array of vegetables that you can cook over the grill. For example, grilled sweet potatoes. Slice sweet potato into pieces that are about 1/2 inch thick, lay the slices on a piece of aluminum foil, brush them with olive oil, sprinkle with a little nutmeg and cook over the grill until soft and lightly browned.
A black bean burger is also an excellent option for those who want to stick with the traditional barbecue foods. There is always some type of fresh vegetable in season, so get creative and keep in mind that almost any type of vegetarian meal that you prepare indoors can also be enjoyed at your next barbecue.